This summer we had our Baronial Championships August 5, congratulations to our Champions:
Rapier- Conal Macclaren
Armored- Refr-brandr Geirleiksson
Archery- Adrianna the Fierce
Thrown weapons- Phillip Eden
Games- Eibhlin inghean Shein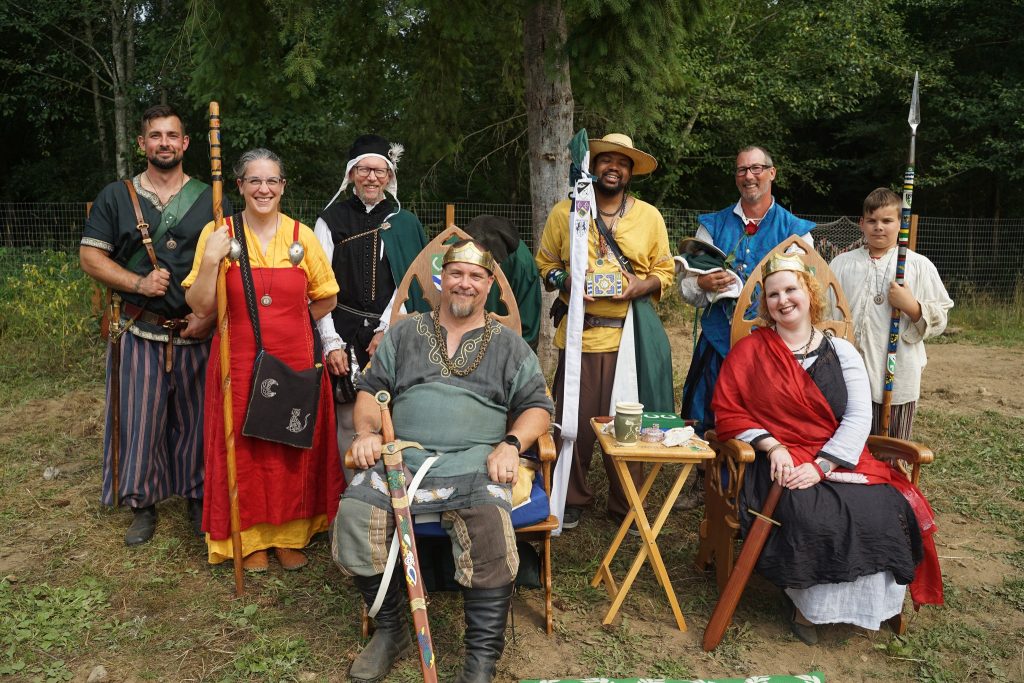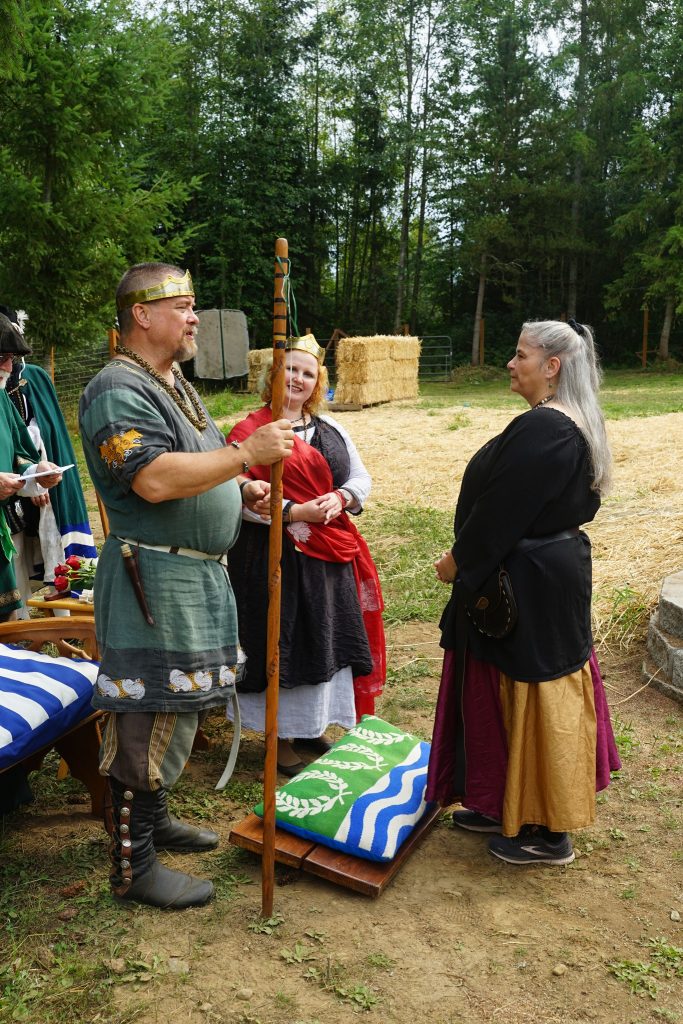 Photo Credits: HL Samira
We also hosted another successful Banner War. We had 245 attendees; in addition to the heavy fighting, there was rapier, archery, thrown weapons, games, and childrens' activities. Their Excellencies bestowed awards at every level.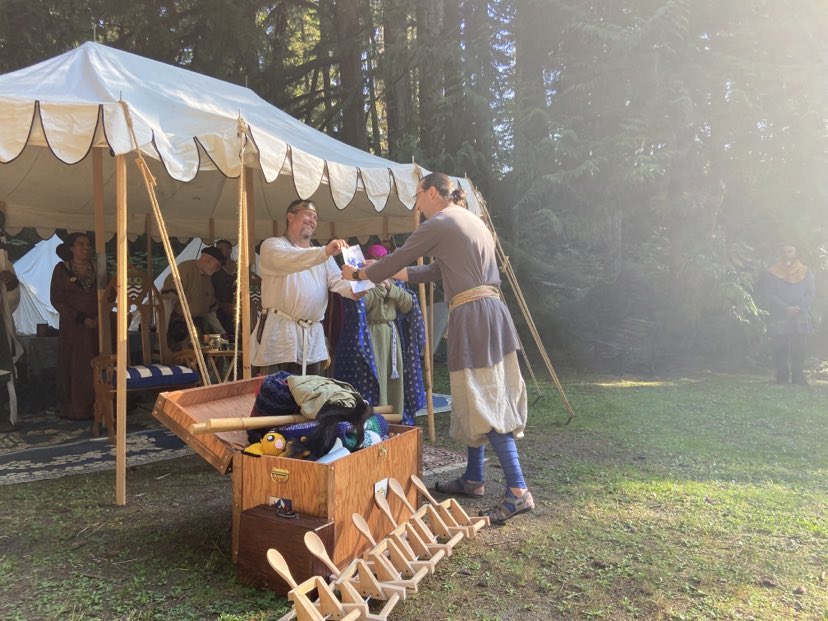 Photo Credit: HL Landinn
Ursulmas planning meetings are open to the populace and occur the second Tuesday of the month. We are requesting the populace that attends our Socials to please do so in garb for the next several months in preparation of Ursulmas.
At the Society Level, Pennsic 50 occurred in August and had record attendance with a final count of 11, 384; An Tir was represented by a large delegation.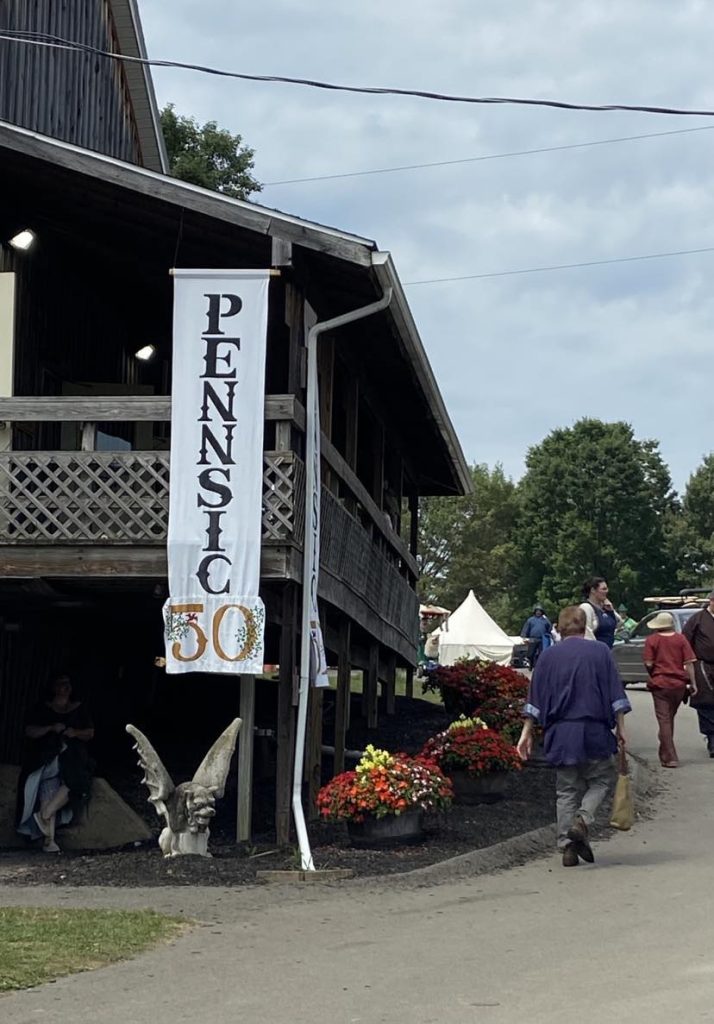 Photo Credit: HL Landinn
The Society Marshal is looking for 2 Marshal Deputies:
Society Deputy for Target Archery (TA)
Society Deputy for Thrown Weapons (TW)
https://www.sca.org/news/be-on-target-deputy-society-marshals-wanted/
There is a request for feedback regarding changes to Corpora regarding Crown List Refusals:
https://www.sca.org/news/commentary-request-proposed-corpora-change-crown-list-refusal/
and commentary for by-law changes for Director Selection:
https://www.sca.org/news/commentary-request-proposed-by-law-change-director-selection/
Their Excellencies request that members of the populace continue to recommend those deserving of recognition to please complete an award recommendation at:
Please review our Baronial awards at: https://aquaterra.antir.org/baronial-awards/
Thus concludes the 2023 Murmurs, authored by HL Landinn de Marest, Baronial Chronicler.
This is the Newsletter for the Barony of Aquaterra, Kingdom of An Tir