This is the Baronial Newsletter for the Barony of Aquaterra
Winter 2022 – AS 56
We ended up the year with a Kingdom Level Event in November – Collegium, and the competition for the Kingdom Bardic Champion. We had a plethora of magnificent classes to choose from:
From a field of many talented bards, their Majesties bestowed the title of Bardic Champion to Colette La Trouvere of Dragon's Mist.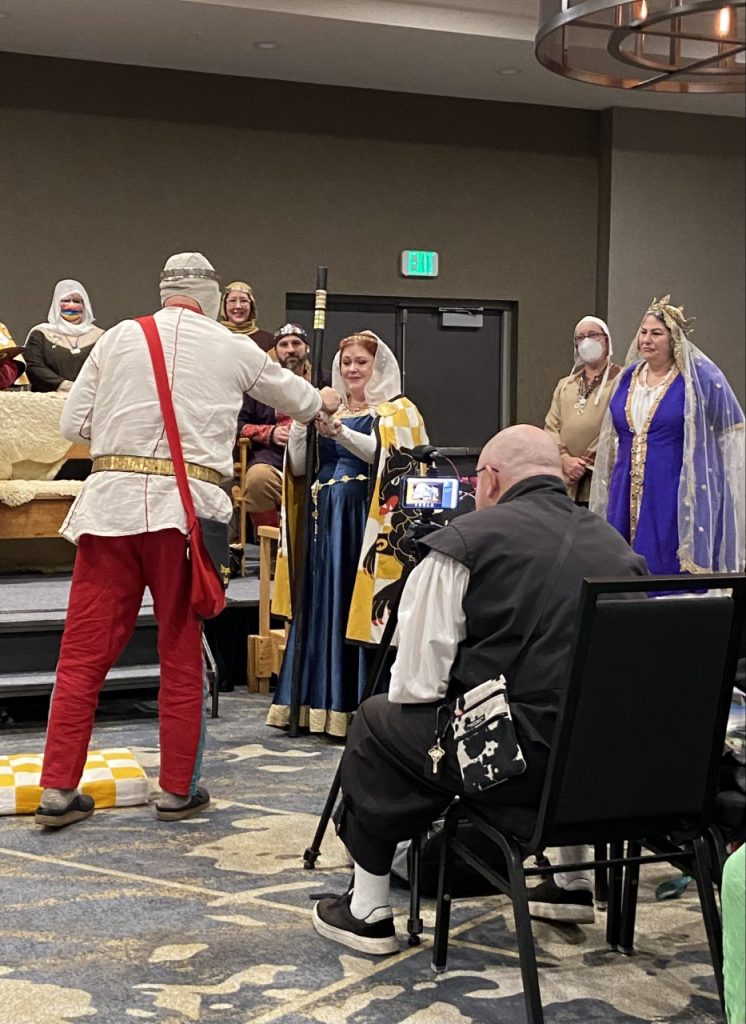 Additionally, our very own Baroness was elevated to the Order of the Pelican this very day!
There was much music including impromptu jam sessions by members of the Barony:
In December we also hosted Good Yule at the Stillaguamish Lodge, where His Royal Highness was in attendance. Great food, entertainment, and great company!
In Society news:
Society Financial Policy Update – Crypto Currently Per request of the Society Exchequer and Corporate Treasurer, the following change to Branch Financial Policy, XIV Prohibited Activities, as XIV.C: was approved by the Board:
The use of cryptocurrency by the SCA is prohibited. No branch is permitted to buy, sell, invest in, trade in, or accept cryptocurrency for any purpose.